Are you planning to travel Mallorca by Superyacht this Med season? West Nautical yacht charter specialists have planned a 7-day charter itinerary for your guests, complete with various adventures, breathtaking coastlines and the ultimate luxury Superyacht experience.
Located in the Balearic Islands, Mallorca is best known for its national parks, beautiful beaches, ancient history, outdoor activities and world class restaurants. It's no surprise that Mallorca is a top destination for chartering a yacht when you're able to enjoy your favourite water sports, sample the finest cuisine at local restaurants and visit secluded white sand beaches – All from the luxury of your own private yacht, with a dedicated Captain and crew.

DAY 1
On arrival in Palma, you'll be chauffeured to your yacht and then onto one of Palmas spectacular Superyacht marinas. In the meantime, you can get settled in on board with welcome cocktails, and meet your crew before heading to Cala Comtessa. You'll have an afternoon of sunbathing and enjoying the yachts water toys, followed by an evening ashore in Mallorcas beautiful capital city, Palma.
DAY 2
On day two, you will visit the charming town of Andratx. For adventure seekers, there are many fantastic hiking and cycling trails which offer spectacular views. As well as, an array of breathtaking beaches, just a short distance away. Passionate about diving, or want to learn how to dive? Mallorca beaches are renowned to be fantastic for snorkelling. And to end the perfect day, you'll spend your evening fine-dining in the marina, while soaking up the glamorous Spanish atmosphere.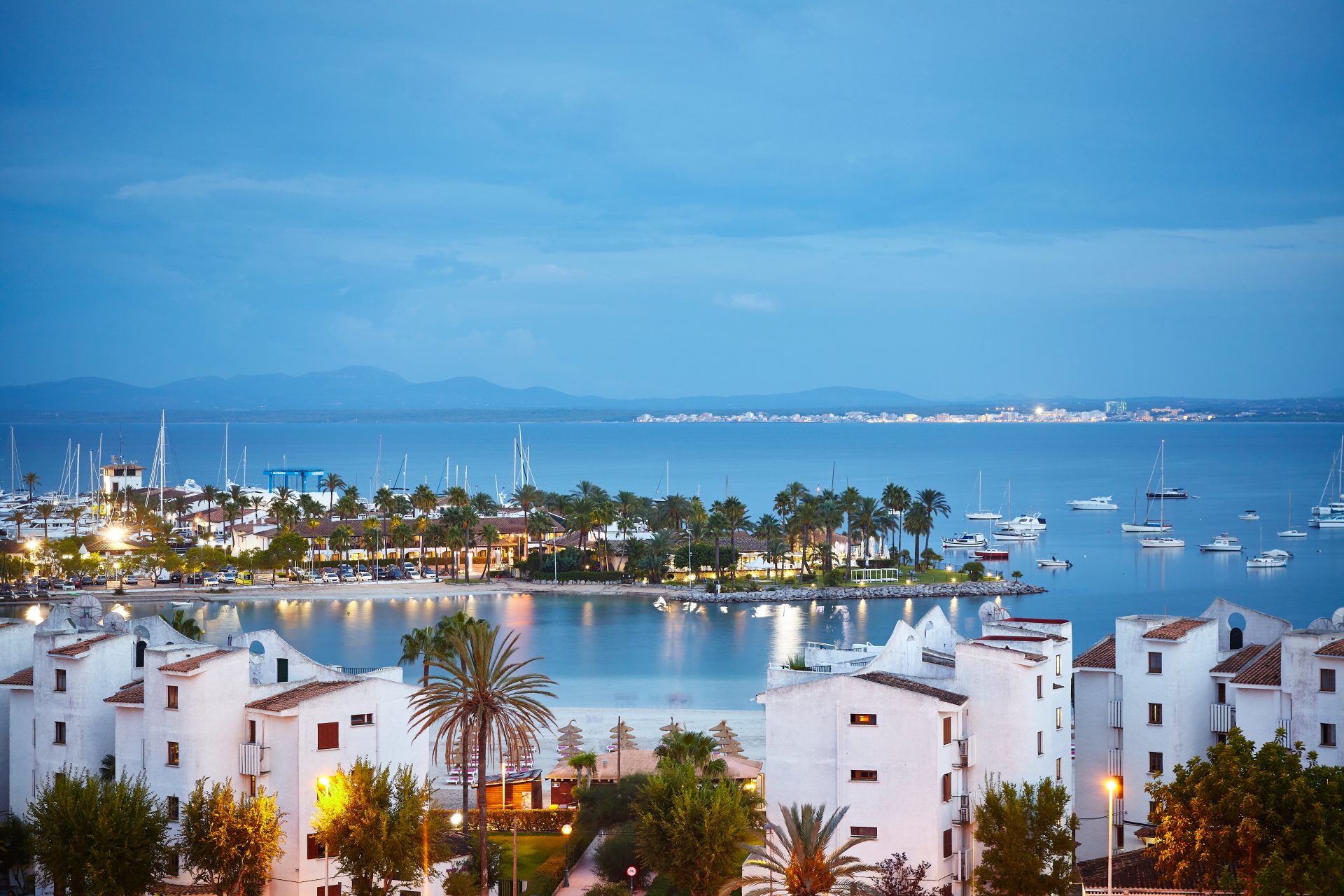 DAY 3
On the morning of day three, the yacht will anchor in the bay of Port de Sóller for you to step ashore and explore the town's cobbled streets. The main square of Plaça Constitució, has a wide-choice of cafés to stop for a quick refreshment and if you're visiting on a Saturday, expect for the town to be filled with individuals attending the local market. By this point, it'll be lunch time and not to far away is a great spot called, 'se tapas'. Once you've indulged in the spanish cuisine, we recommend spending the rest of your afternoon exploring the towns history and castle. And to end day 3, you'll arrive back at the yacht to enjoy a freshly prepared dinner overlooking Mallorcas coastline.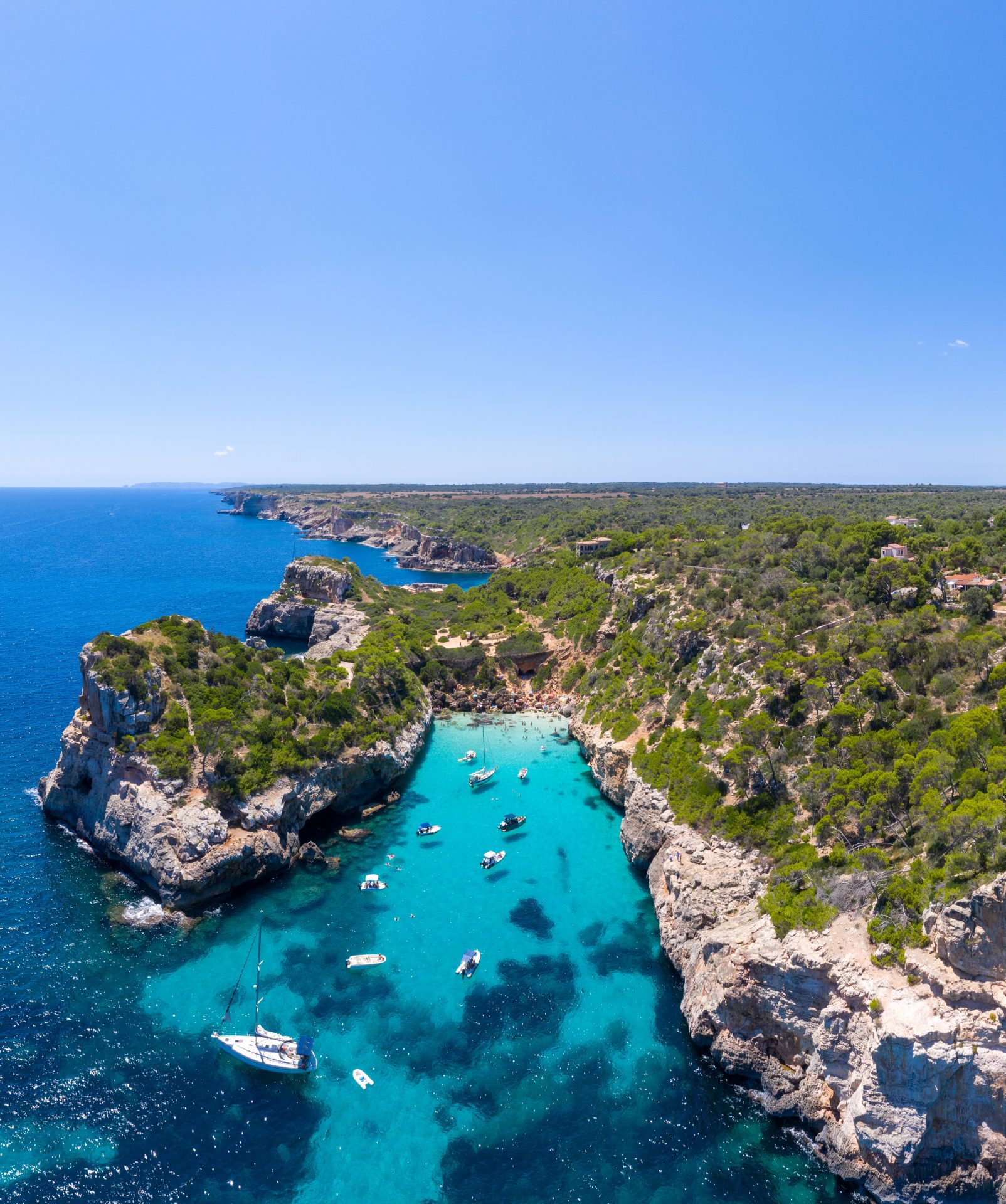 DAY 4
Wake up ready to discover the Port town of Pollença – Once a simple fishing port, this little town in Mallorca is now a favourite for its picturesque beaches and relaxed atmosphere. It's the ideal spot for you to spend the morning anchored off one of the many secluded beaches while en route to Cap Formentor.
Cap Formentor is an UNESCO-protected peninsula with towering cliffs that overlook the Mediterranean. Don't worry, your private yacht chef will be busy preparing the top barbecue for lunch, ready to be enjoyed ashore. From which you'll be ready to clench your thirst after a day filled with action. Which is why you'll be heading back to Puerto Pollença to enjoy the ports luxury bars!
*Puerto Alcudia is recognised for its long-stretch of pristine beaches and is one of Spains primary locations for water sports.
DAY 5
Time flies when you're having fun right? It's now day 5 and time to make the most of the yachts water sports equipment. Make sure to take full advantage of the slides, paddle boards, kayaks and jet skis!
Once you're finished enjoying the Superyacht lifestyle, why not navigate the narrow streets in the old town. Also known as – the best-preserved medieval town in Mallorca. By the time you're tired from roaming around, it'll be time to enjoy a culinary experience on board, with views over the port.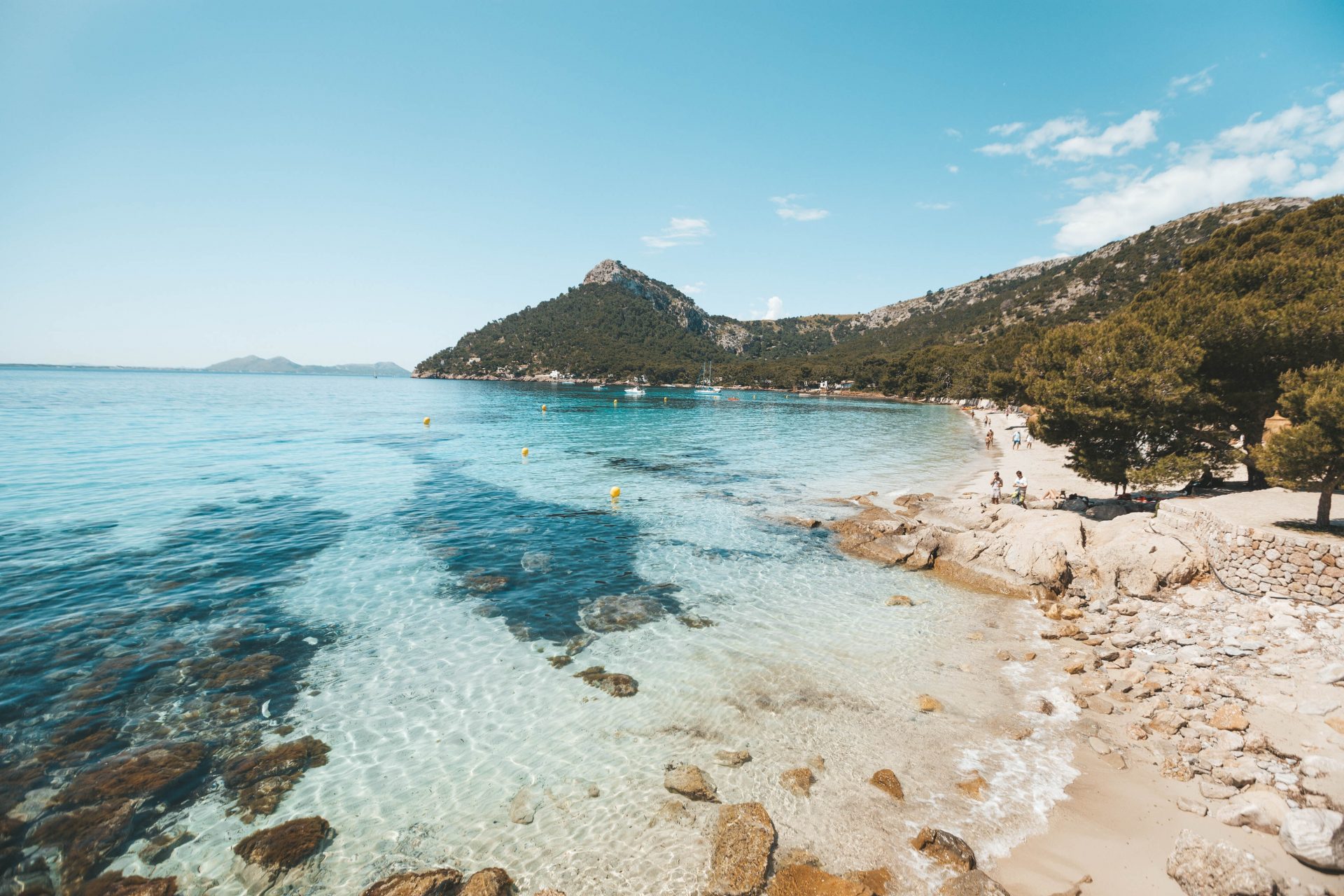 DAY 6
With only two days left of your 7-day travel Mallorca by Superyacht charter itinerary day, it's time to explore the Cabrera National Park. This is one of the best-preserved marine areas on the Spanish coastline , with unbeatable wildlife and phenomenal scenery. Since it is only accessible by boat, its natural beauty remains almost untouched.
After a day filled with nature and activities, the evening of day 6 will find you anchored back in  Sa Rapita, Mallorca.
DAY 7
The final day of your Mallorca travel plans is here…. And in the morning you'll be cruising the med ocean to Es Trenc, an area famous for its Caribbean blue waters and bright-white sand. The choice is yours – For lunch you can either head back to your yacht or opt for another beach barbecue.
To fulfill the final afternoon on board, you will cruise back to spectacular Palma to enjoy the last evening of your charter. Followed by a meal that you'll never forget, that'll be topped off by heading into the city to enjoy a cocktails or two whilst listening to the live Spanish music.
---
Is Greece on your Med route? If so, make sure to check out Our guide to island hopping in Greece by, clicking here.
And for the latest Superyacht Content travel blogs, click here.